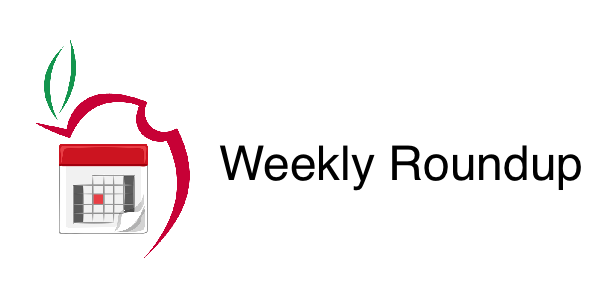 Here's the weekly roundup of the more popular discussions around Mac-Forums for the week of April 1st.
Blog Posts
Clamshell Mode Performance Issues: A Myth?
In this article, vansmith explores the myth that clamshell mode might hinder performance, only to discover that this likely isn't the case.
---
Forum Discussions
Member of the Month: April 2013
This week, we concluded the voting for the April 2013 member of the month. This month's winner, mrplow, is a two time winner. As always, we congratulate and thank him and all the other nominees for their hard work and valuable contributions to the Mac-Forums community.
iOS 7 to See Significant Overhaul, Development Running Behind Schedule
Once again, it appears that Apple has shifted development resources to meet the demands of a refreshed version of iOS (you'll remember that they moved OS X developers to the iOS team a few years back to augment the iOS development efforts). Come see what the community thinks and what they hope this means for their favourite mobile operating system.
Time Capsule Extending Network to Airport Extreme
New user rclinton is having some issues with a Time Capsule and an Airport Extreme. Are you a networking genius? If so, head on over and help with the problem solving efforts.
Outdated Panther OS X Problems!
Are you an expert on using older Macs? Have you been using them for ages? If so, head on over to this discussion and assist new user jimi thing with their experiences with an iMac running Panther.
Finally…
Mac-Forums Survey – April 2013
The Mac-Forums staff has created a survey to gain some user input. Is there something you'd like to say about your experience at Mac-Forums? Take a few moments and fill out the short survey.