I have done some searching and I don't find answers I understand. I am sorry, you guys have been such a big help with my problems in the past I hate to ask a question that could probably be found here many times, I just couldn't.
I have a problem where it got slower and slower and will get locked up every few minutes. My wife figured out how to clear out the cache (took all night long and then some) and it works a bit better but still locking up every few minutes where we have to leave it and come back to it working.
Can someone pass me on to a link to show this total dummy how to correct it?
Here is my MAC's info.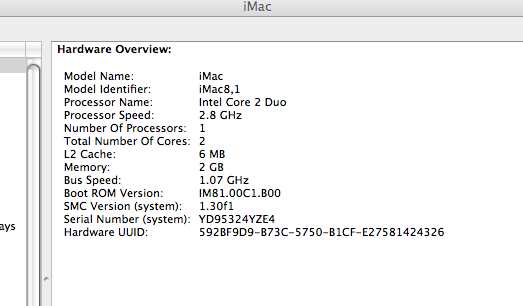 Thanks so much for putting up with me.
Brian