Joined

Feb 19, 2007
Messages

24
Reaction score

0
Points

1
Location

Kent,U.K
Your Mac's Specs

20" Intel C2D iMac 2.16Ghz, 2GB Ram.
Hello,
I've been using OS X for some time now, and I keep getting this annoying box pop up everytime I open Mozilla or Thunderbird before it actually loads the program itself for me to work on.
I have taken a screen shot of what happens just before the program itself loads. Is there anyway of stopping this happening in future? The Thunderbird icon on the far right hand side of the screen below where the icon called "Picture 1.jpg" only appears after selecting to load thunderbird from the dock on the bottom of the screen, and then the large box pictured above then appears, and then the program itself loads in full screen leaving what's seen above behind it in the background until I decide to minimise the screen.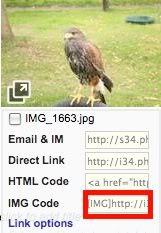 Michael.