Ok guys, I went into "Disc Utility" and when I click on the hard drive, this is what it tells me.
Is this pretty cut and dry that I need a new hard drive?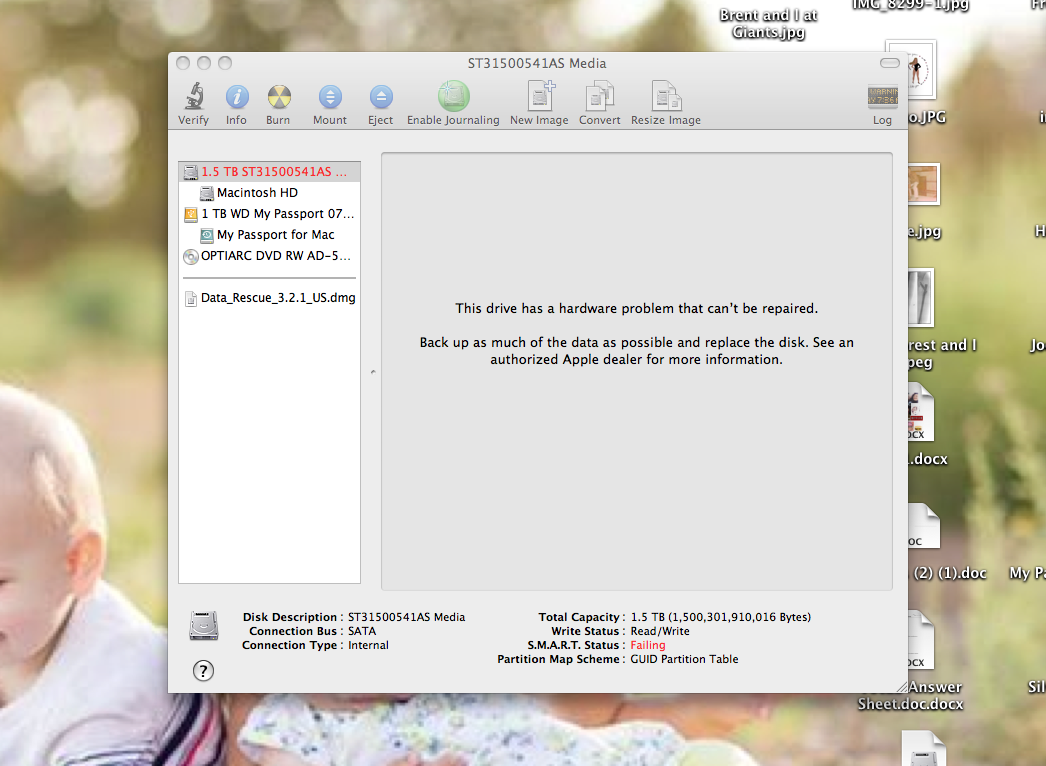 I have Passport external hard drive. What do I do with it when I replace the hard drive? I replaced this hard drive a few years ago and pulled it off so I assume I can do this again. I will no doubt be asking for help along the way. But what do I do with my Passport to assure it's safe?
Brian