I'm guessing we have some home DIY folks out there...and if so...you're familiar with all of safety labels on ladders (warnings & cautions). Obviously for legal reasons on the manufacturers part...due to the many lawsuits owners of these ladders file after having an injury/accident (in many cases probably due to misuse by the owner & not a fault of the ladder itself)!
But that's another story.
So I was moving around some computer equipment...and I came across an older Microsoft brand wired keyboard. And curiously it had a "HEALTH WARNING" label attached to the cord and to the back of the keyboard. I have (and have had) many different brand keyboards over the "computing years"...and never before saw one of these labels on any other keyboard.
Geez...seems a bit over the top. Darn lawyers!!!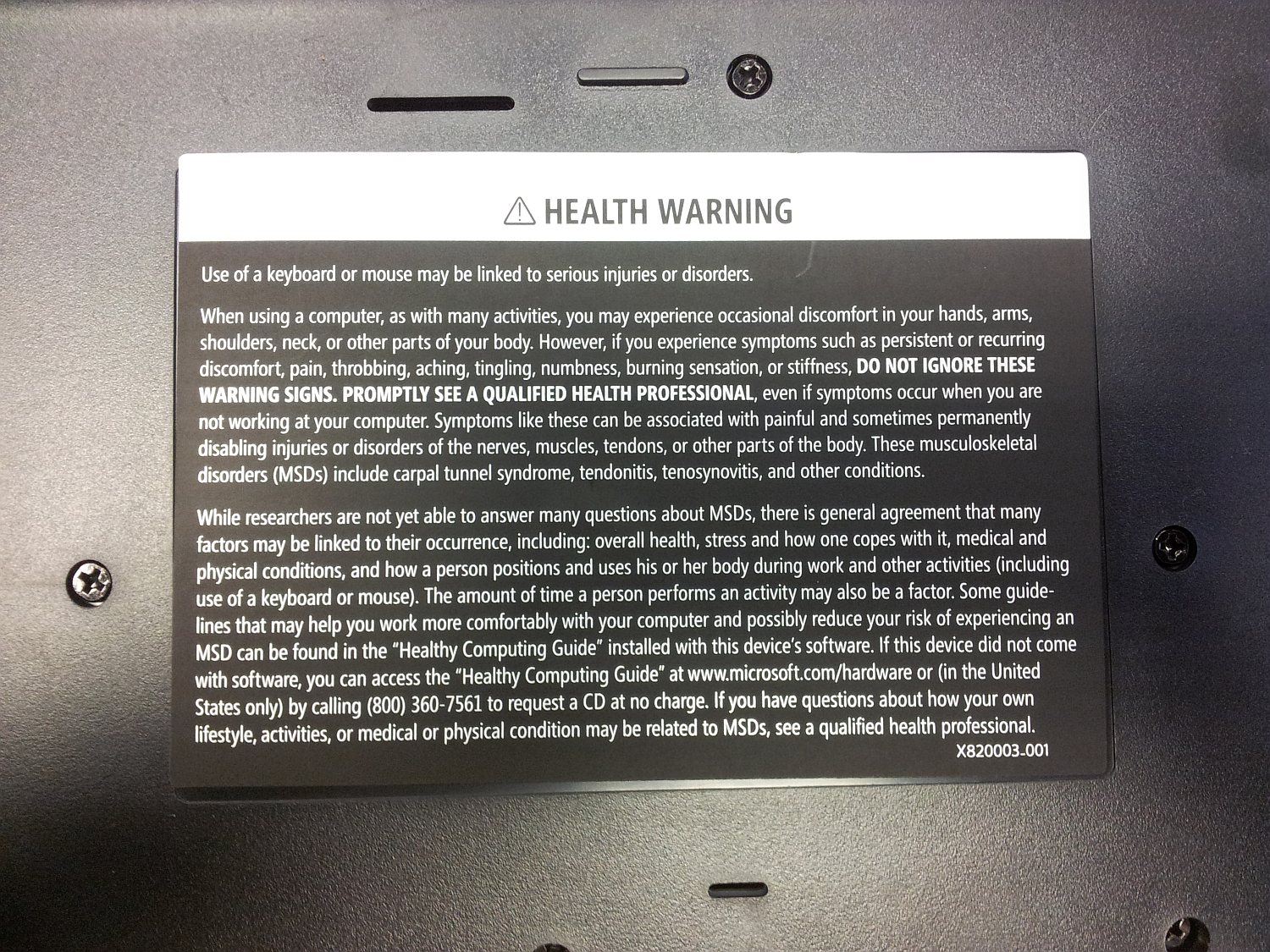 - Nick