Hi guys,
I get this incoming connections prompt every time I open certian progrmas, for example when I open iTunes it pops up every time. I have the allow connection in the firewall pane set, yet it still does it. here are some pics.
Here is a pic of the Firewall Settings: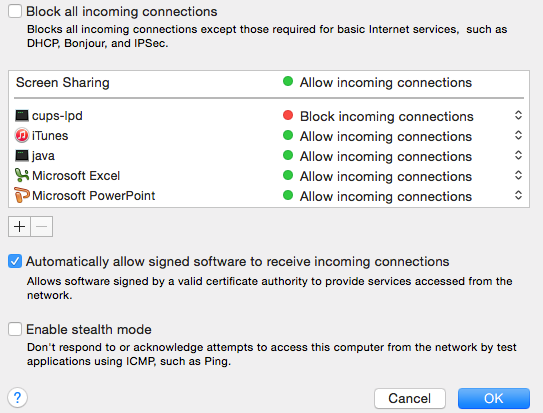 How do I fix this problem????
Thank you