Hey guys, I just found this out, and wanted to share it with you all. Ok, so we all know that Lion has fullscreen support, but the number of applications that actually support it are minimal. This is a quick guide on how to enable native fullscreen for [almost] every application on your mac.
There are two things you need to download:
SIMBL -->
http://www.culater.net/dl/files/SIMBL-0.9.9.zip
and Maximizer -->
http://chpwn.com/dropbox/Maximizer.bundle_beta3.zip
Ok first download SIMBL. When you download it, it will be in your downloads folder, or where ever you specified.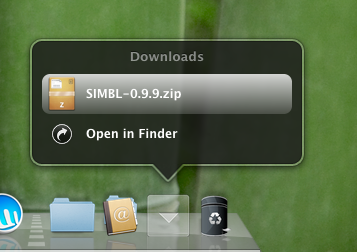 After that, unzip it, and click on the .pkg file.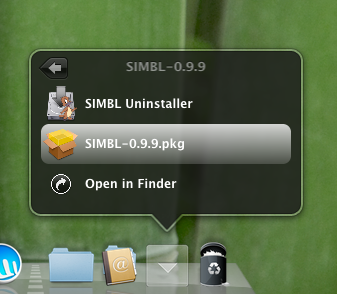 It will ask to install the program.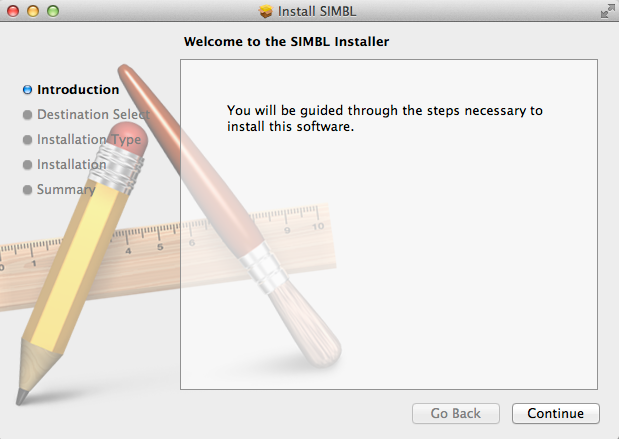 Finish the proccess, and you should be greeted by this:
Then download the Maximizer thingy. It should also be in your downloads folder. After this has been done, navigate to this folder in your computer.
Macintosh HD > Library > Application Support > SIMBL > Plugins
and move the Maximizer file to that folder.
Thats it! Your done! Just close the application and reopen it, and wualla! (I know thats spelled wrong) Fullscreen!