Well-known member
Moderator
Joined

Mar 30, 2005
Messages

7,141
Reaction score

5
Points

38

You can save up to $11 per towel thanks to Macy's discounts on these Tommy Hilfiger styles. Check out this offer and more in our roundup of the five best deals we found over the last 24 hours.
Top Bathroom Deal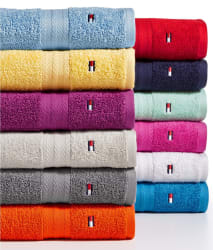 Tommy Hilfiger All American II Cotton Bath Towels
Store:
Macy's
Price:
from $1.99
Shipping:
In-store pickup,
or $10.95 s&h
Lowest By:
$11
Expiration:
July 1 "Each towel is sold individually; includes only 1 towel" – from a certain angle, this sales caveat becomes an existential euphemism for human existence. From another angle, it's simply noting that if you buy a washcloth, all you're getting is that washcloth; no bundles here, ya wiseacre. Those washcloths cost $1.99 apiece, while hand towels can be had for $3.99, and bath towels for $4.99, saving you as much as $11 per item.
Click here to see more bathroom deals.
Top Liquor Deal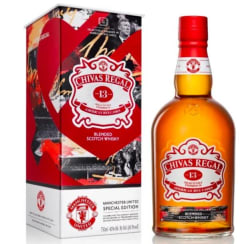 Chivas Regal 13-Yr Man Utd Special Ed. 750ml Bottle
Store:
Wine Chateau
Price:
$45.95
Shipping:
$17 s&h,
or free shipping w/ 3 bottles
Lowest By:
$1 It's incredibly inconsiderate for Wine Chateau to be offering a bottle of Manchester United-branded booze, and
not
make it a good Bordeaux or some such, so I could make some joke about being a "Red devil". Nonetheless, this Scotch is probably the most favorable Scottish association with the club since Alex Ferguson took his leave, and it's far less likely to throw shoes at David Beckham. (If it
had
been a Bordeaux, I'd have said the same thing, except without the shoes, replacing Scottish with French, and Fergie with Cantona, who is a genius.)
Select states are ineligible for shipping for legal reasons.
Click here to see more liquor deals.
Top Monitor Deal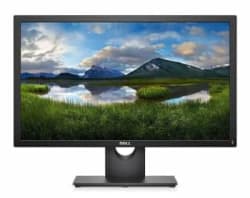 Dell 23" 1080p IPS LED Monitor
Store:
Staples
Price:
$74.99
via code "34755", padding
Shipping:
Free shipping
Lowest By:
$45 As you're buying this monitor, the tiniest extra item will tip your Staples order over $100, making your cart eligible for the "34755" coupon code. This $25 discount knocks the monitor's price to, essentially, $75, which is a cool $45 less than you'd pay elsewhere. While the monitor doesn't have much in the way of bells and whistles, it's a great budget choice for anyone finding their laptop's screen real estate too limiting... or if you just want a cheap second screen to stream
Avatar: The Last Airbender
from the start again while you work.
Click here to see more monitor deals.
Top Garden Deal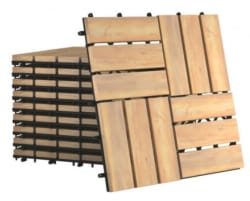 Costway 12" Acacia Wood Deck Tiles 10-Pack
Store:
Costway
Price:
$48.95
via code "XQHW65266"
Shipping:
Free shipping
Lowest By:
$23 Acacia wood is many things. A durable furniture material. A crafting item in
Minecraft
. A common autocorrect substitution for actress Alicia Witt. But today it is deck tiles, and these tiles are those. Thanks to extra coupon discount (via "XQHW65266"), you can save $23 on this 10-pack. Each tile covers one square foot, and when viewed in the picture to the right, looks vaguely like it could be a logo for a corporation whose name starts with the letter E.
Click here to see more garden deals.
Top Gadget Deal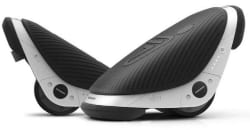 Segway Ninebot Drift W1 Smart Self-Balancing Hover Skates
Store:
Amazon
Price:
$279.99
Shipping:
Free shipping
Lowest By:
$220 Segway sadly stopped production of its iconic two-wheeler recently, as despite being actually very fun to ride, it had resolutely failed in its stated mission to "do for walking what the calculator did for pad and pencil". (Which is, presumably, "be held up as an example of a technological crutch you won't always be able to rely on, before being incorporated into a completely ubiquitous piece of technology everyone and their cousin carries around in their pocket".) Despite this setback, we're "entirely confident" (it says here) that hover skates are the technology to take this company to the promised land.
Click here to see more gadget deals.
Click here to view the full article...