Well-known member
Moderator
Joined

Mar 30, 2005
Messages

7,043
Reaction score

5
Points

38

Getting on a prepaid Walmart Family Mobile plan saves you over $100 on an iPhone 8. Check out this offer and more in our roundup of the five best deals we found over the last 24 hours.
Top Phone Deal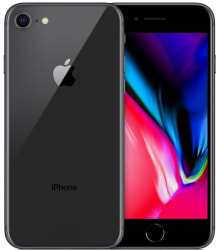 Apple iPhone 8 64GB Prepaid for Walmart Family Mobile
Store:
Walmart
Price:
$349
Shipping:
Free shipping
Lowest By:
$101 It's fun to think of "Walmart Family Mobile" as the comedically small vehicle the billionaire Waltons all pile into (pronounce "mobile" like you would "Batmobile" for full effect). But no – they have drivers and limos, and this is a cell phone deal. It's also a way for you to save $101 on this 2-year old model, which is still functionally almost identical to any more modern phone, and will probably remain so for the next few years.
Click here to see more cell phone deals.
Top Computer Deal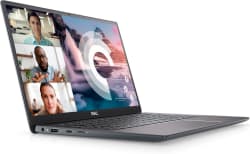 Dell Vostro 10th-Gen. Comet Lake i5 Quad 13.3" Laptop
Store:
Dell Small Business
Price:
$659
Shipping:
Free shipping
Lowest By:
$554 Sometimes a laptop doesn't have a single standout feature, just a lot of very nice little features that add up to a great value package. In this case, the 10th-generation Intel i5-10210U 1.6GHz Comet Lake quad-core processor, 13.3" 1920x1080 (1080p) LED display, and zippy 256GB NVMe M.2 SSD, combined with the almost half-off discount, make this a very attractively-priced business laptop.
Click here to see more computer deals.
Top Tools & Hardware Deal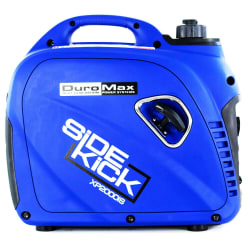 DuroMax Digital Inverter Gas-Powered Portable Generator
Store:
eBay
Price:
$271.15
via code "JUST4HOME"
Shipping:
Free shipping
Lowest By:
$128
Expiration:
October 25 Whether you're guarding against power outages during the harsh, unforgiving winter, or getting set for some fun camping and/or tailgating, you'll almost certainly find a good use for this Staff Pick portable generator. Thanks to the coupon, you can save over $100 on it until end of day tomorrow. It features 1,600 running watts, 2,000 peak watts, two 120V household outlets, a 12V DC outlet, and 5V DC 1.5aH USB outlet.
Click here to see more hardware deals.
Top Apparel Deal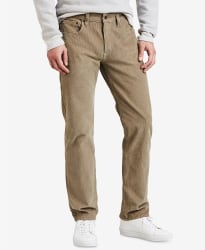 Levi's Men's 502 Taper Corduroy Pants
Store:
Macy's
Price:
$14.93
Shipping:
In-store pickup,
or $10.95 s&h
Lowest By:
$18 It's perhaps a trick of the studio lighting during the photoshoot, but these "Lead Grey" Levi's corduroy pants look way more tan than grey. But either way, they're at least more pleasantly neutral than the $60 "Monks Robe" colorway, which look like what happens when corduroy rusts. They're less than half the price you'd pay elsewhere, and are available in most waist sizes from 28 to 38 and in inseams from 29 to 34.
Click here to see more apparel deals.
Top Decor Deal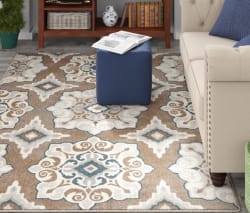 Andover Mills 5x7-Foot Caffey Area Rug
Store:
Wayfair
Price:
$54.99
Shipping:
Free shipping
Lowest By:
$30 As we tumble confusedly towards the holiday season, our most dreaded nemesis is waiting to return: bare feet on inhumanely cold floors. This isn't the only reason to consider buying this Andover Mills 5x7-foot rug, but it's definitely among the
best
reasons. It comes in Cerulean Blue/Taupe, and is stain and fade resistant with jute backing.
Click here to see more deals.
Click here to view the full article...