01-22-2010, 03:47 PM
The previous computer I had was a HP tx2z tablet. I used it for school to jot down math notes and it served its purpose well. I adore my MBP but I often find myself missing the ability to write notes on my computer in real-time.
Please keep in mind that I would like to save as much money as possible, so purchasing the rumored tablet is out of the question for now.
I believe I might have found a solution, but I'm not familiar with the software. I'm wondering if anyone has used either of these applications that I'm going to mention below? If so, how are they for writing down notes?
The aforementioned software, used in combination: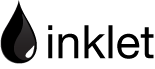 Inklet Trackpad Tablet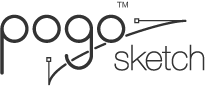 Pogo Sketch
atebits - Scribbles
Now this is all theory, but if someone else has used a similar combination like this on their MBP and liked the results, please speak up. I'd love to hear your comments!
I believe the total would be around $60 without taxes, compared to purchasing a Bamboo Fun. I think the small Bamboos are around $65 (without taxes) or so, with the downside of having to lug around the device. This, IMO, is obviously cheaper than purchasing a tablet PC or the rumored Apple tablet. As a student I'm trying to penny-pinch as much as I can.
Would you rather get the Bamboo, or go for the emulated software instead?
Speaking of software, besides Scribbles, are there any other applications similar to Windows Journal for a Mac?
Thanks in advance!