02-19-2012, 03:01 PM
First post in forum, here it goes:
I really want to learn how to speak Polish so I could communicate better with my girlfriends family. But being that I am cheap, instead of purchasing Rosetta Stone like a normal person, I downloaded it via torrent. Alright, I get the file, do some research & supposedly using an ISO file on a mac is as easy as mounting it using disk utility. So I do just that. I mount the file & burn it to a CD (with disk utility), pop the CD in & nothing. Burned it on a DVD, pop the DVD in & nothing. Instead of a usable program, what I get is a list of the files. Ok, so then I think "Hmmm maybe theres something wrong with the ISO file itself". Alright so I downloaded the full program with all 3 levels, 1GB. Same thing happens!
So I give up the the burning a disk idea. Tried opening the files with DVDplayer, Front Row & VMware... no luck. My last idea was to download Windows 7, run it in VMware & run the program using Deamon Tools..
More info on my mac: its a 2010 Mac Mini running latest version of Lion. & i have the latest VMware fusion 4..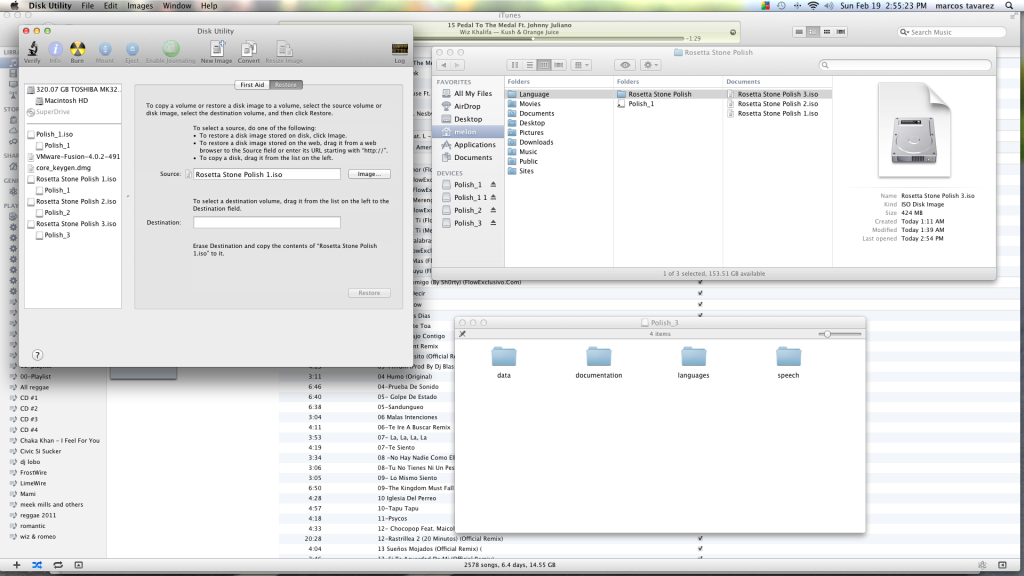 Sorry about the quality of the screen shot, I have my mac connected to a 50in screen.