02-03-2012, 07:44 PM
Hello Everyone,
This is my first post on mac-forums.com, apologies for newbie behavior.
I've been researching the problem that I've been having on my 13" Macbook Pro.
Basically, a month or so ago, my Macbook started to have several areas of the screen that when I hover my cursor over them, they display in a small textbox various headlines. (see screenshot attachments below, yet cursor is left out) The areas that this occurs in seem to be in a small grid, almost as if I were actually on a webpage viewing headlines. There seem to be no obvious programs that are running that would cause this.
This problem has occurred regardless of the program running. It has happened in browsers, word documents, and simply looking at my desktop.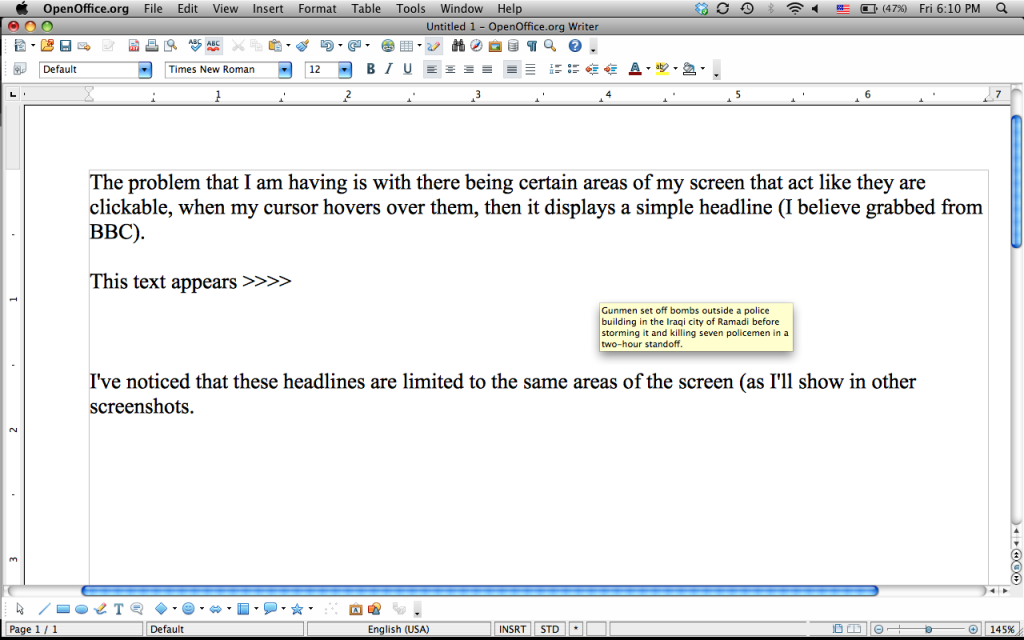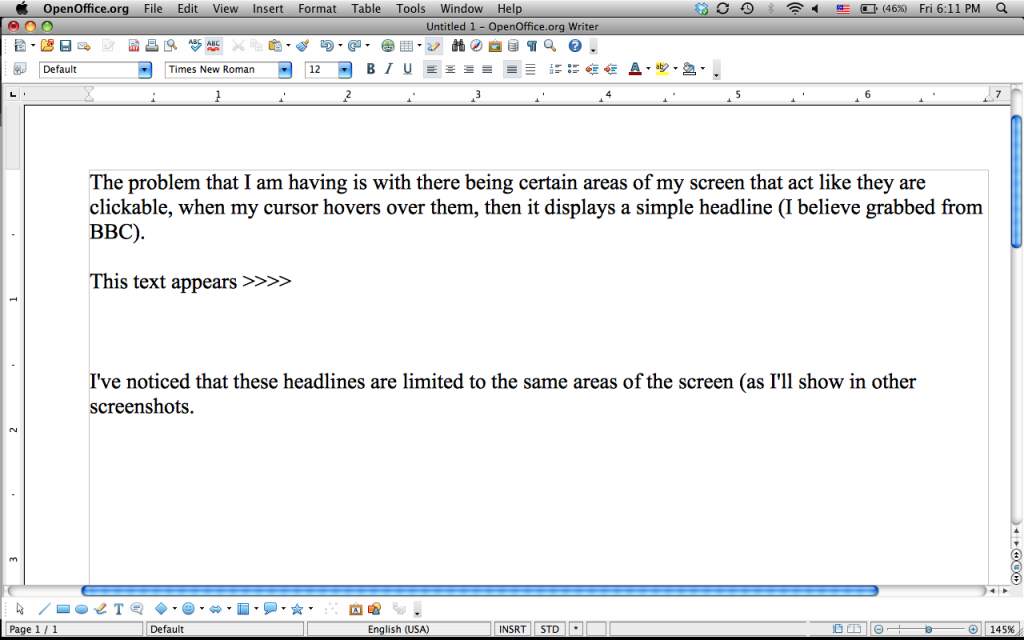 Any help will be greatly appreciated. This issue has been hard to search for, and I haven't seen any related issue out there yet.