10-11-2006, 04:49 PM
When I first bought my PC, I was happy with its specs. Then I bought BF2.....and salivated for more!
I then upgraded to a X800GTO 16 256 video card, 2 Gigs of Ram over a 3.4 Ghz processor and a 19" LCD and really LOVED playing BF2 in all its glory.
After months of playing I was doing research on buying a Mac, and was kinda scared of leaving my gaming ability behind..
Finally 2 weeks ago I made the plunge and purchased a 24"iMac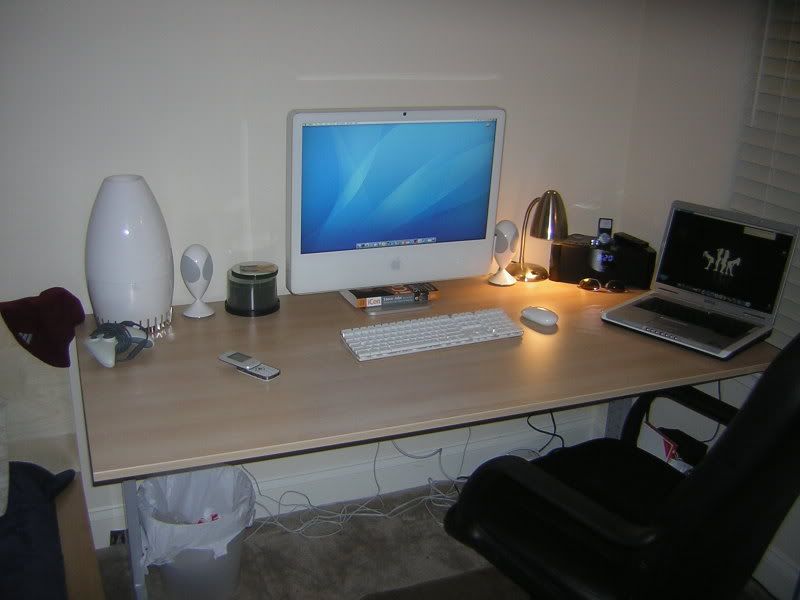 I was worried that I wouldnt be able to play BF2 or beyond once i sold my PC.
I was wrong. I intalled Bootcamp and am Running XP.
with a 2.16Ghz Core2Duo a Gig of Ram and a Nvidia 7300GT
BF2 runs amazing!!! No slow down at full video options.
This is not even the most powerful Mac.....so I know many will be able to handle it.
The 24" even has the ablitliy to upgrade RAM and maybe the Video Card one day!!.
I love my new Mac..
-Marshall