03-07-2013, 03:31 PM
hey guys!
So i have 2 iPads that I am working on at the moment and had a few questions and pictures for reference. The first iPad I am working on is a wifi iPad 2 with a bad black light. What happened was, an unprofessional repair was done on it and the device wasn't shut off before being worked on and shorted the black light chip. Now I know that the chip will needed to be replaced and resoldered but where can i buy the back light chip to preform this repair?
Second iPad i am working on is another iPad 2. i was replacing the screen and when disconnecting the LCD connector I saw a chip right behind the connector was lose and I touched it and it came undone. Now when I try to power on the iPad all i get is a blacklit screen and it makes noise, but you can not see any icons or logos. You can also hear the iPad. I tested it and checked it with another LCD and the same problem arose so i have narrowed it down to that chip breaking off is the cause. Where can i get this chip also?
broken chip
board without broken chip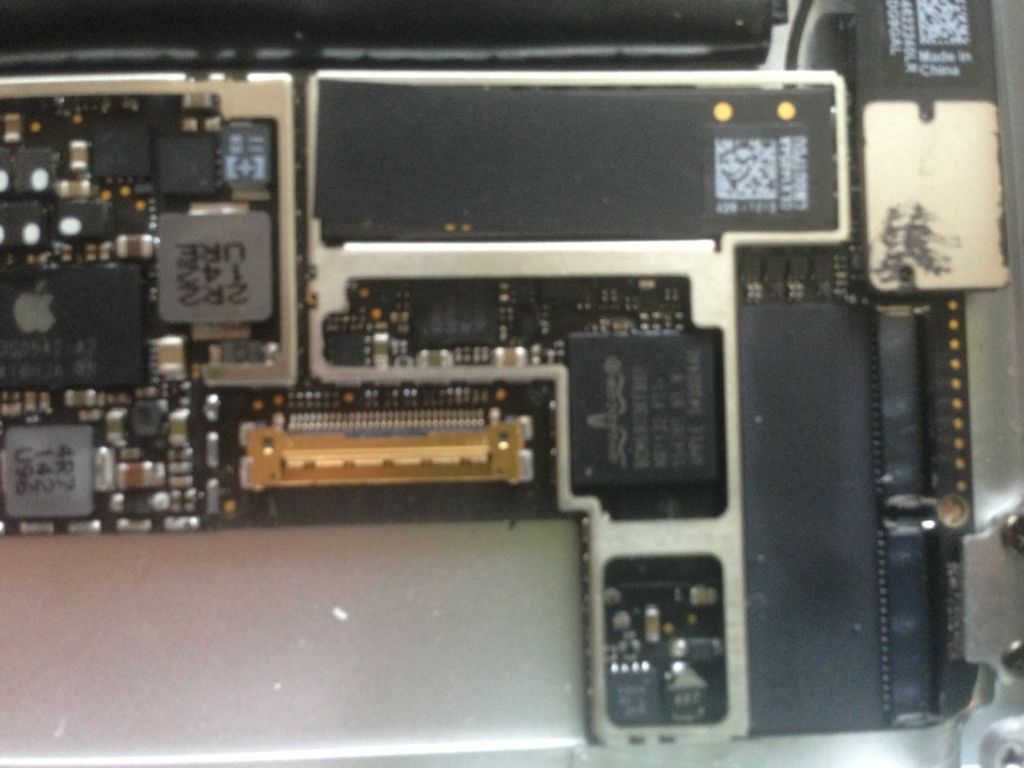 sorry i know the pictures are not the best but the broken chip is the first picture where you sort of see red and no 4th chip
Please give me any tips and tricks on doing these repairs as well
Thanks for your help and input!