11-02-2007, 10:59 PM
Here is my network set up: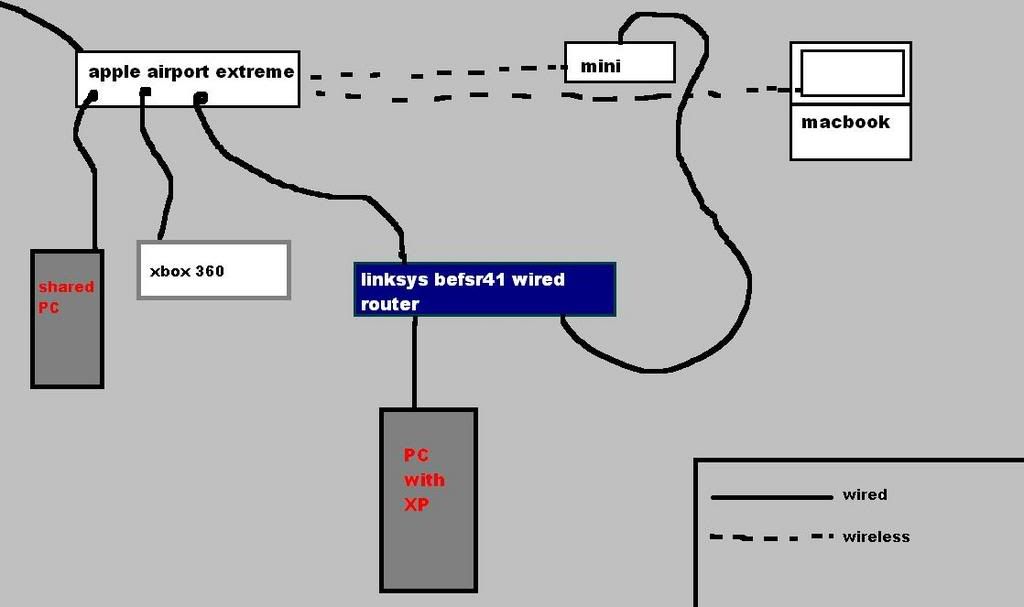 Now this is the problem:
everything on my linksys router will not communicate with my computers on the airport extreme. (Basically I am focusing on my mac mini, macbook, and my pc).
The mini and macbook can connect with each other through wireless. The mini is also wired so it can connect to my PC.
from what I know the airport extreme is using the 10.0.1.xx IP adresses while the linksys is using 192.168.1.xx IP adresses. I am not that smart with networking, but I am sure that could be part of the problem. Both the routers use the same subnet mask: 255.255.255.xxx
My airport base station connects to the internet by using DHCP. For connection sharing it says share a public IP adress.
My Linksys setup is all default.
Basically the linksys is causing me a problem. When "My PC" is connected to the airport by itself, everything is fine. When it is on the linksys it is messed up.
I would appreciate any help or insight to this problem.