01-24-2012, 11:32 PM
For the life of me I can't find a solution to this.
Running off my personal PC I have a share drive. Every PC in the house connects to it perfectly. My MBP did once, and won't anymore. It had connectivity for all of about 5minutes then it dropped it.
I setup a new home server running off a HP Proliant. The PC's connect to it fine, its running Server 2008 R2.
The MBP connected to it fine, then dropped connection.
I can't figure out where to even start.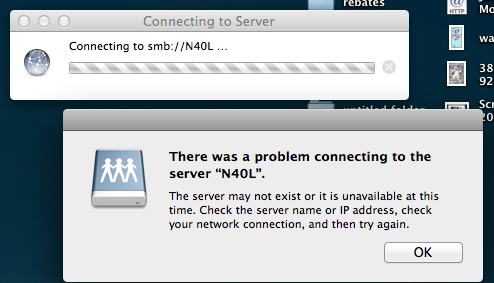 It is working, Im actually transferring backups from the PC's to the server now... But the MBP won't see it.
Running 10.7.2