05-30-2009, 01:31 AM
I posted on the apple forums but nobody seems to have an answer maybe you kind gentlemen here at mac forums can help...
I purchased then new Gen macbook pro about 3 months ago and not long after i purchased the apple Mini DisplayPort to DVI Adapter (
Mini DisplayPort to DVI Adapter - Apple Store (U.S.)
) I began having a weird issue with my display
Now everytime I boot my macbook pro without the displayport connected, about 3 seconds after the screen shows the desktop will switch and look really contrasted (links below to give you an idea)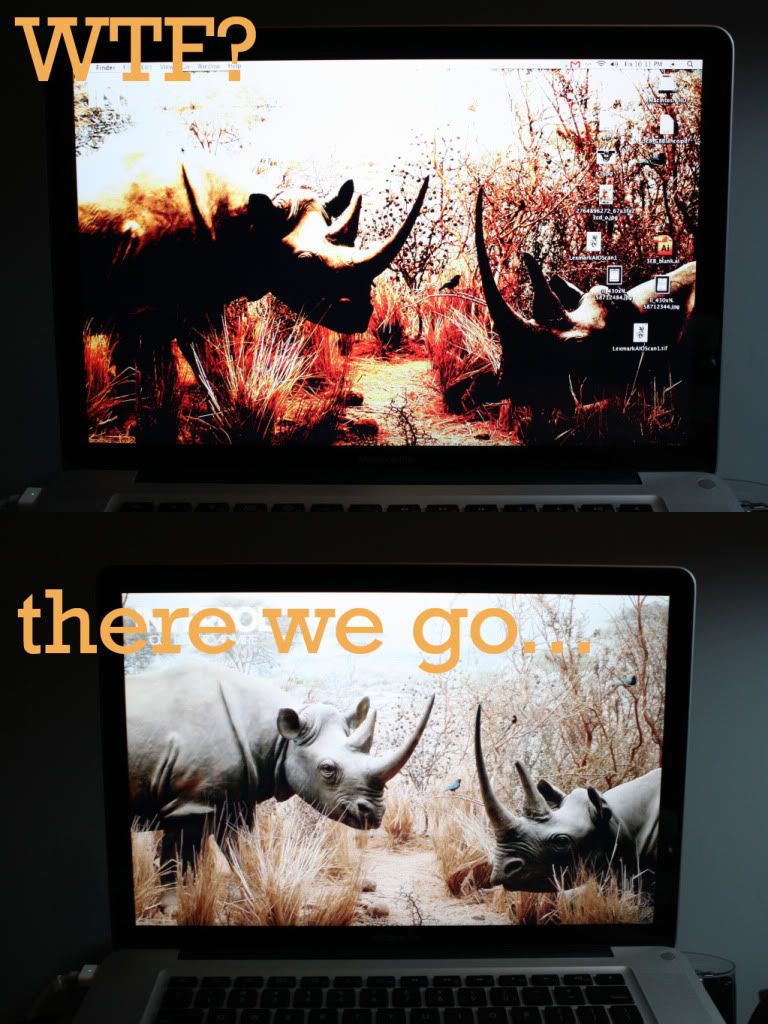 when this happens the only way to correct the problem is to plug the mini display port in and the desktops refresh.
My problem is without being around my other monitor my macbook's desktop looks so bad I cannot read text. I am flying out of the country and this is a huge issue
I have tried all the reboot options like clearing my Pram and nothing. Should I just reformat?
bugs whacked us Johnny!
mac pro / macbook pro Mac OS X (10.5.2)